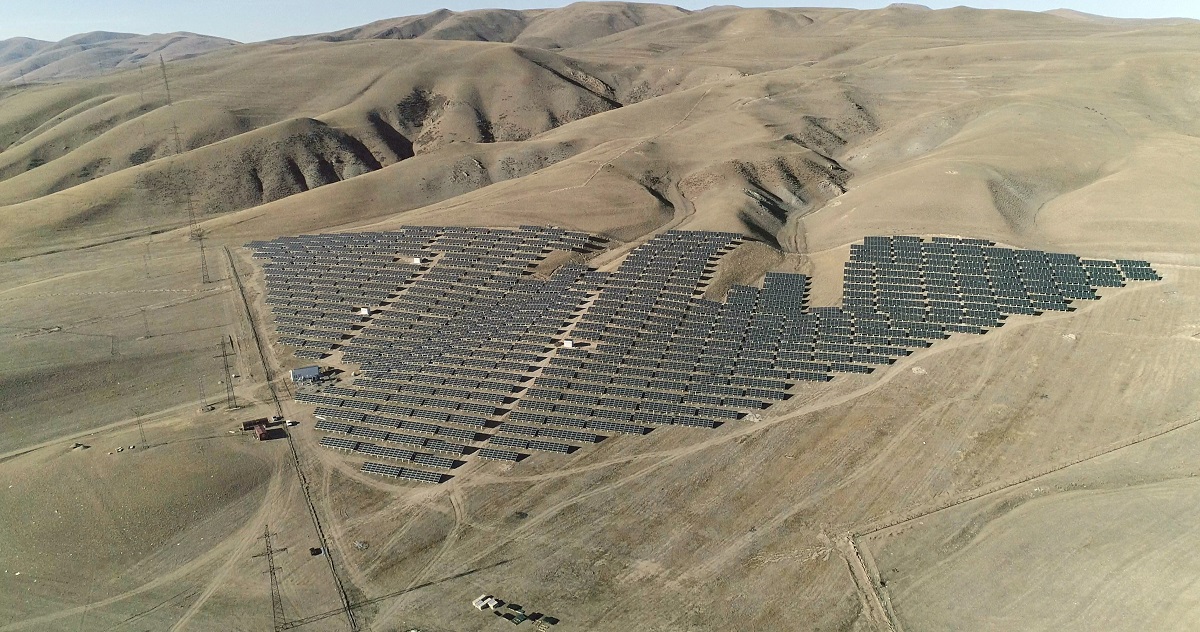 "Solar Farm" LLC, Gegharkunik Province, Shoghakat village
Location:
Shorja, Gegharkunik Province
Solar modules՝
AE SOLAR 380 W, monocrystalline 15780 pcs, Germany
Inverter:
Huawei 100 kW inverter, 50 pcs
Annual electricity production։
Description
The installation of 6 MW pick power (5 MW nominal power ) plant was made with 100 blocks (inverters). The Power plant is equipped with accident-prevention systems to avoid short circuit, non-sinusoidal currents, overvoltages, abrupt voltage changes, zero wire breakage problems, and other failures. In the surrounding area was installed an earth ground loop with a resistance less than 4 ohms for AC and DC circuits.